Hutchens Library Media Center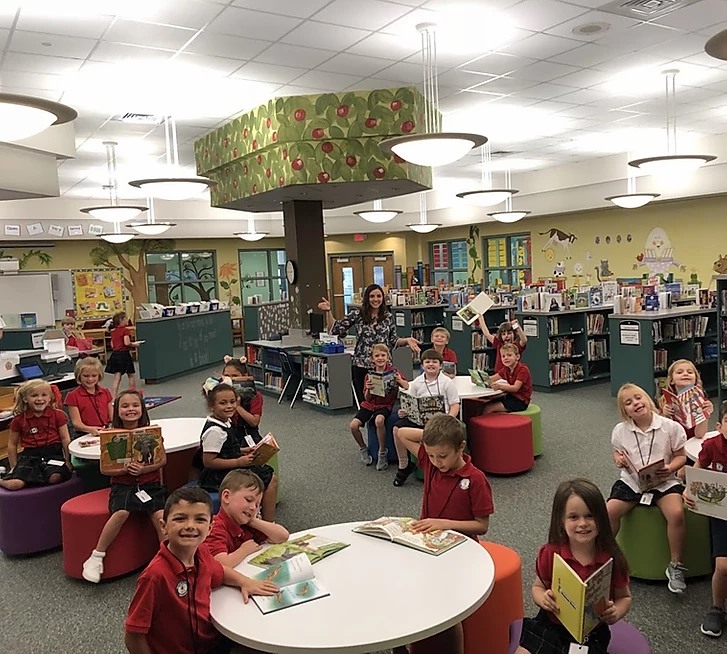 College and Career Ready Standards
Hutchens Library Media Center supports the College and Career Ready Standards (based on Alabama State Common Core Standards), Alabama's School Library Media Plan for the 21st Century Learner, and the Information Literacy Skills published by the American Association of School Librarians and the American Library Association.
Mission Statement

The library media program will enable individuals to become information literate and effective lifelong readers. The program will provide educational and technological opportunities to students and staff in keeping with their needs and abilities. The program will enable individuals to access, analyze, assimilate, and use information effectively.
Links to State, District, and Local Resources
The Alabama Virtual Library provides all students, teachers, and citizens of the State of Alabama with online access to essential library and information resources. It is primarily a group of online databases that have magazine, journal, and newspaper articles for research.
http://www.avl.lib.al.us
Destiny can be used to locate books in our media center.
https://mcpss.follettdestiny.com/common/welcome.jsp?site=139&context=saas03_0139762
Big Universe is an engaging online reading and writing community for grades preK-8.
https://www.biguniverse.com/
Discovery Education transforms classrooms, empowers teachers and captivates students by leading the way in providing high quality, dynamic, digital content to school districts large and small, rural and suburban and everything in between.
https://mcpss.discoveryeducation.com/public:session/login?next=http%3A%2F%2Fmcpss%2Ediscoveryeducation%2Ecom
AR book finder can be used to locate AR books for students.
http://www.arbookfind.com/UserType.aspx
AR Home Connect
https://global-zone53.renaissance-go.com/welcomeportal/79853
Alabama standards can be located at ALEX.
http://alex.state.al.us/
Mobile Public Library
http://www.mplonline.org/
Benchmark Universe (ebooks)
http://www.mplonline.org/